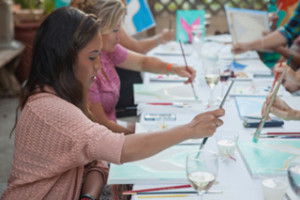 Spend your Sunday afternoon in a creative social setting.  Art Parties are a fabulous way to relax and let your playful side shine.  Coralyn will guide you to discover your inner artist and channel your imagination into a beautiful painting.  Meet new friends and enjoy sipping your favorite beverage as your paint.   Sunday after noon 4-6PM at Wisdom Flow Studio; 95 Makawao Ave. between Old Haleakala and New Haleakala Highways.  The big green building next to Pukalani Square.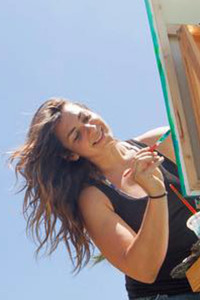 Your supplies are included!  Two hours of instruction, guidance and inspiration in a peaceful beautiful environment.  Just $40 per person and you leave with new skills and a painting you feel proud of.  Bring your friends and make wonderful memories together.
To register or inquire, Email Coralynn.