Jennifer Lynn has been practicing yoga for 15 years and teaching for 10. Her experience is that yoga is a never-ending awakening of deeper and deeper levels of personal potential in the physical, emotional, mental and spiritual realms. While attending a yoga retreat on Maui in 1997, Jennifer had a Shaktipat (spiritual awakening) that propelled her out of the corporate world and into the life of her dreams. She has been teaching yoga ever since. Her desire is that through her teaching others recognize their power and potential and realize that it is when we are living our greatest joy that we are giving our greatest gift.  She has studied with John Friend, senior Anusara teachers Desiree Rumbaugh, Ulla Lundgren and Sundari Lacy. She also studied Max Strom and Shiva Rea and Duncan Wong.   Her classes incorporate spinal wave-like movements and intentional transitions with the universal principles of alignment from Anusara Yoga.   Online Yoga Classes with Jennifer, Interview with Jennifer, Articles by Jennifer. email Jennifer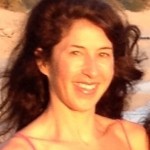 Sarah Nelson teaches Core Power Yoga on Sunday evenings.  Sarah been teaching vinyasa flow style yoga for over 15 years. She loves helping yoga practitioners move out of the busyness of the mind into their bodies. With a compassionate, strong and kind approach, I like movement sequences that ease into the body and create peace and clarity in mind and soul.  Iyengar and Astanga yoga make of the roots of my training. I completed an Iyengar teacher's training program in Aukland, New Zealand, and then studied Astanga yoga with Boulder, Colorado-based Richard Freeman for four years. For three years after, I studied Ashtanga yoga with Duncan Wong in San Francisco. In recent years I've enjoyed the movement of core power and hot vinyasa as well. I am excited and honored to do yoga with you. Namaste…email Sarah Nelson
Sarah Gray first discovered yoga after moving to Maui twelve years ago. She says, "I still remember my first class, and how overwhelmingly inflexible and weak I felt. What amazed me was the dramatic difference in just a few sessions, and how balancing the body began to affect my outlook on life and what I was capable of."  After exploring different styles and teachers around the world Sarah found her joy in Wisdom Flow. Its precise alignments combined with freedom of expression are in perfect harmony to keep us safe and inspired. Whether you are suffering from overuse or underuse, your body will love you for choosing to spend quality time connecting with it's needs. Sarah adores having the opportunity to share with you the freedom that comes from the practice.   She has deep gratitude for the community that gathers in the playground we call our studio.  Interview with Sarah Gray,  email Sarah
Tuhan James Berdal is blessed, honored and privileged to have had the legacy of great martial artists Grandmaster Floro Villabrille, Sr., Grandmaster Ben T. Largusa and the new standing Grandmaster Mel Lopez guide him along the right path in his development as a martial artist. He relies on their teachings to focus his efforts in continuing to honor their legacy by perpetuating and promoting the Filipino Martial Art of Kali with the Villabrille-Largusa Kali System.  Tuhan Berdal began training in the Villabrille-Largusa Kali system in Union City, California with then Guro and now Grandmaster, Mel Lopez.   The Villabrille-Largusa Kali system is a complete and effective weapons based and empty hand system.  In 1982, after passing the first standardized Kali Association of America review board, Tuhan Berdal received his certificate of Lakang Osa (1st degree black sash) from Grandmaster Lopez.  In 1983  Granted the authorization to teach the Villabrille-Largusa Kali system under the guidelines of the KAA.  Tuhan Berdal has held  classes  in Fremont and Tracy, California.  Relocating to Hawaii with his job as an aviation technician, the Waipahu Oahu Kali class was opened.  In 2000, he was promoted to Professor. In 2003, he transferred with his job to Maui, Hawaii where he continues to teach Kali.  Upon Grandmaster Ben T. Largusa's passing, in 2010, Tuhan (Master) Lopez succeeded him as the third Grandmaster of the Villabrille-Largusa Kali System and Lopez' personally chosen successor as Tuhan (Master) James Berdal completed the succession plan implemented by their predecessors.
For more information www.VillabrilleLargusaKalisystem.com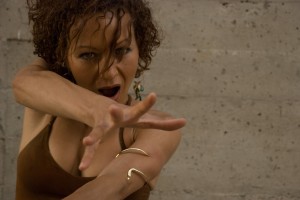 Gentry Gorg grew up on the Big Island of Hawaii where Pele, the volcano goddess, first inspired her impressions of this world. Pele represents the living energy of the earth and her fierce archetypal power has been an extraordinary influence on her vision as an artist. It is this intimate relationship with nature that continuously energizes her creativity.  At an early age she was introduced to a multitude of dance forms: African, hula, Javanese, modern, jazz, hip-hop and ballet. Every dance style exposed her to a new and unique form of self-expression as she learned the language the body speaks through: breath, release, rhythm, and movement.  Read more…
Arlene Fox has been practicing Creative Visualization Meditation for over 20 years, and has led guided meditations in yoga classes and on spiritual retreats for the past 15 years. She has trained with Shakti Gawain, author of Creative Visualization, as her Mentor. She has also trained in Yoga Nidra at the Kripalu Center. Arlene holds her Master of  Education degree and has been teaching elementary school on Maui for the past 15 years. She is currently working toward her Primordial Sound Meditation teacher certification through the Deepak Chopra University.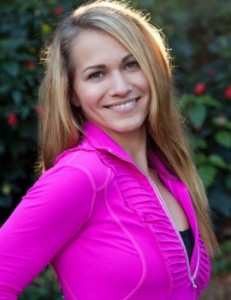 Maggie Bijl says, "My journey into the birth world began after the birth of my own baby in 2009. I experienced an incredibly powerful all natural homebirth with the love and support of my husband, a midwife, and a Doula. This transformation from maiden to mother literally changed my life's path.  As soon as I stopped breastfeeding (almost 2 years later), I signed up for my initial yoga certification having realized the undeniable importance of being an active participant vs. a passive bystander in my own pregnancy + birth. With-in one year I became a certified Prenatal Yoga Instructor, empowering women to trust and tap into their own inner strength and wisdom as well as a trained Birth Doula, supporting + educating women (and their partners) in a holistic pregnancy and birth.  I wanted my students to be confident in my ability to teach yoga asana as well as create a safe, calming and nurturing environment for expectant mothers, in need of sisterhood + connection. Therefore, I became a certified Sacred Pregnancy Instructor having realized the undeniable importance of creating sacred space + community during pregnancy, birth, and beyond.  After the birth of my 2nd baby, I continued teaching yoga and became passionate about uniting mother and baby though use of traditional yoga practices such as pranayama (breath), meditation, visualizations and mantras (healing sounds) while incorporating mindful techniques I learned as a Doula. I offer both Prenatal + Postnatal (w/ baby) Yoga classes several days a week on the beautiful island of Maui Hawaii. Maggie, a wife and mother of two, has been a practitioner of yoga for over 14 years with experience in Hatha, Bikram, Ashtanga, Vinyasa Flow, and Pre & Post Natal yoga."  Maggie is a certified Prenatal Yoga Teacher through Blooma.
Visit + "Like" Mama Yoga w/ Maggie Bijl (on Facebook)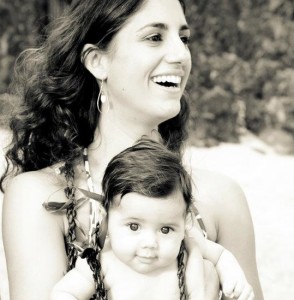 Jasmine Kilborn attended her first yoga class five years ago in her hometown of Haiku. Here, she gained a love for Vinyasa Flow. The blend of breath and graceful movement captured her immediately. She soon found herself immersed in the study of yoga. Wanting to increase her flexibility, she expanded her practice to include a few hours of deep stretching every week. A steady rhythm of deep stretch helped her develop a meditative quality in which she would carry over into her Vinyasa Flow. Jasmine believes meditative stretching is the foundation of her yoga and that her Vinyasa is an expression of that foundation.