January 5-10, 2014 – Yoga, Healthy Food, Meditation, Journaling, Good Friends, SUP with Whales!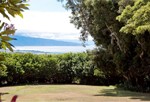 CREATE YOUR YEAR – Yoga & Manifestation Retreat on MAUI – JAN. 2014

Join us for five empowering rejuvenating days.  At the Beautiful Banyan Tree House! Enjoy gourmet vegetarian, organic, gluten-free meals made with the freshest produce available.  Savor the peace of a private retreat center with saline pool, hot tubs, ocean views and stunning landscaping.  Thrive as you nourish and strengthen your body with daily yoga.  Move into passionate focus as daily journaling and mediation sharpen your mind and carve out your new year with clarity.   Beautiful, fully-equipped Yoga Studio, Spacious Plantation House, Outdoor Dinning under vast Banyan Trees.  Grounded in the teaching of Abraham Hicks and John Friend's Anusara Alignment principles, this retreat will align your body and mind towards your natural joy and well being.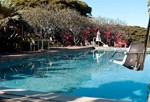 Lounge by the pool, practice handstands on the enormous lush lawn or walk to Makawao town for some shopping.  In the afternoon, join us for a Nature Adventures including North Shore Jungle for waterfall hikes and green water swimming.  Maui's Sacred sites and rich cultural history will be shared as we explore the magic of this island. SUP with whales, Snorkeling with Turtles and Swimming with Dolphins (if we're lucky) is also on the agenda.  Afternoons we regroup to share stories and philosophy that empower us to manage our vibration with clarity and trust that Source will orchestrate the details in a way that serves our highest joy.  Sunset meditation takes us into dinner around our big family style table.  We offer an amazing menu of Gourmet Healthy Food for all diets.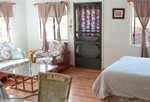 Your fees cover everything but airfare.
Double occupancy $1290/each. Private Room and Bath $1970
Registration form  Feel free to call us with any questions!  808-268-4095 – Jennifer@WisdomFlowYoga.com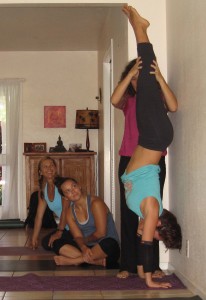 Wisdom Flow Yoga Workshops and Retreats are life changing. The safe, supportive, joyful family energy of our retreats create fertile soil for expansion. The challenging and invigorating vinyasa flow classes build confidence and heat for transformation. The cooling restorative classes ease away accumulated fear and tension. Our philosophy discussions, meditations and journal writing exercises bring clarity, purpose and power.
Based on Shiva/Shakti Tantra, our philosophy embraces desire as a natural creative impulse. Instead of denying desire, we clarify and purify our desires asking that they manifest in a way that serves our highest and offers betterment to the whole. We recognize that each soul's purpose is etched in joy – not suffering. That is, each person's offering unfolds as they trust and follow their natural talents and inclinations. The "work" we do is to artfully blend our nature
with our current conditions to find new and delightful ways to use our desires and powers to joyfully create greater health, beauty, abundance and connection. In our yoga practice this manifests as balance between precise therapeutic alignments and playful creative flow. We firmly believe what Abraham Hicks says: The only true gift we have to give is our own happiness and the only true measure of our success is the joy we feel.
We look forward to welcoming you into the fold of a Wisdom Flow Yoga Retreat or Workshop. Together we will feel the dance of our unique expressions blending to serve the Whole and the Whole rising up to support you in blossoming into greater fullness and glory.  Reserve your Spot Today!
To keep in touch about these and other Wisdom Flow Yoga events, join our email list by clicking the link in the left side bar.