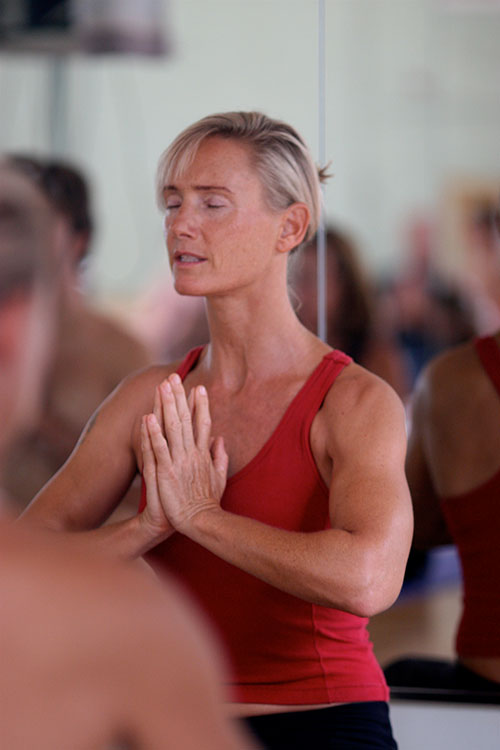 While attending a yoga retreat on Maui in 1997, Jennifer had a Shaktipat (a spiritual awakening) that propelled her out of the corporate world and into the life of her dreams. She has been teaching yoga for a living ever since, sharing yoga as a never-ending awakening of deeper and deeper levels of personal potential in the physical, emotional, mental, and spiritual realms. She helps her students recognize their own power and potential to live freely and joyfully; it is when we are living our greatest joy that we are offering our greatest gift.
Jennifer's flow classes incorporate the spinal wave-like movements and intentional transitions of TriYoga with the universal principles of alignment from Anusara Yoga. The rigorous Vinyasa flows in her advanced classes strengthen and purify the body. The careful attention to alignment and therapeutic action in her beginning classes set students up for pain-free living and injury-free yoga. In all classes, core strength is cultivated as the root of all movement.
Jennifer always emphasizes deep breathing as the most important part of the practice. The breath is the thread that connects us to our divinity. When we are breathing deeply and consciously we are moving energy in connection with the divine. When we learn to flow with the breath, we learn to live in connection to spirit. Jennifer's classes are designed to align us with our higher Self so we can live from this higher place and experience love and peace within ourselves and in all our relations.
Jennifer studied TriYoga, founded by Kaliji, for eight years. Her teachers Nandi, Shanti, Tom, Gina, and Bill provided her a solid foundation of education in the physical and spiritual aspects of yoga. In 1999 at the Colorado Yoga Journal Conference, Jennifer discovered Anusara Yoga, founded by John Friend, and fell in love. She has studied with John Friend, senior Anusara teachers Desiree Rumbaugh and Sundari Lucey for two years. She also studied Ashtanga-based Vinyasa Yoga with Max Strom and Shiva Rea in Santa Monica.
Jennifer holds a B.A. in Math and Computer Science from San Jose State University and worked as an engineer for Hewlett Packard for many years. She has also experimented with alternative lifestyles living for three years as an organic farmer growing her own food and reusing or recycling everything she purchased. Jennifer believes we have the potential to live rich and comfortable lives without harming each other or the planet and it is our spiritual mandate to find new and creative ways to make this happen while serving our own joyful expression.
In addition to giving public classes, Jennifer offers Yoga Alliance Certified Teacher Training Programs at her Certified School: Wisdom Flow Yoga in Makawao, Maui HI.
The Wisdom Flow Yoga Teacher Training Manual is available online and includes rich material for those advancing their practice or stepping toward the seat of the teacher.
Jennifer has produced a Flow Yoga DVD. It is available on Amazon.com as are her vegan cookbook titled "Made with Love" and her book on the healing properties of young coconuts called "The Amazing Coconut."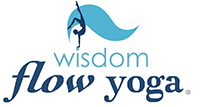 The power of the Wisdom Flow Yoga style lies in its ability to translate complex philosophical and therapeutic concepts into clear and easily applied principles and practices that enhance life. For example, the basic philosophy is described through the common trinity of body, mind, and spirit, with the understanding that the mind is the bridge between body and pure spirit, and we are the builders of that bridge. We can build a bridge that is weak, muddled, and constricted, restricting the flow of prana (life force energy). Or we can clear and focus the mind, building a strong, open bridge that allows energy and inspiration to flow and support healing and new creation. These clear analogies are the cornerstone of Wisdom Flow Yoga and part of its growing popularity. The same clarity is applied to alignment principles that help us move our bodies in harmony with their design so we receive maximum strength and freedom and do minimal damage.
Jennifer has spent years studying scripture and exploring through direct experience the underlying matrix of several spiritual paths. She has condensed the teachings into stories, aphorisms, and visions that are empowering, healing, and uplifting.
The core philosophy of yoga is this: God is within each of us; we are here to expand expressions of God/Love through our unique creations; by disciplining our minds and bodies we can allow more divinity into our lives; and by dreaming with clarity and living in worthiness, the orchestration of these dreams unfold naturally in divine timing and manifest in a way that serves our highest and makes an offering to those around us.

95 Makawao Ave, Pukalani, HI 96768 – Four doors down from Pukalani Superette
Sacred space is a huge part of an effective yoga practice. Quiet, clean, organized, beautiful, spacious, welcoming, inspiring: these are qualities present in a sacred space. Wisdom Flow Studio was built with these clear intentions.
The second story space looks out over the rolling hills of Makawao and out to the north shore of Maui. The bamboo floor and high ceilings create a light and natural feel. The root-chakra-red walls with chocolate trim add a grounding and earthy element.
The huge mural on the south wall is a miraculous gift from a budding artist from Argentina, Ariel Quiroz. The mural depicts the Tri-Murti (triples gods) and Tri-Devi (triple goddesses) of Hindu mythology. The three gods, Brahma, Vishnu, and Shiva, represent the energies of creation, sustaining, and liberation. Their lovers, Saraswiti, Lakshmi, and Durga, represent the physical manifestation of these energies. For example, Saraswiti is the goddess of wisdom, and she teaches us that when we want to create something new (Brahma energy) we need to filter it through succinct thought so we are wise and create something lasting and good. The stories that unfold from the mural are endless, and students report receiving direct transmissions of inspiration and healing from the painting.
Wisdom Flow Studio in Pukalani is easily accessible to North Shore and Upcountry residents, next door to Pukalani Square. Our parking lot has 30 spaces, and overflow can move next door. There is a walking path from the Pukalani Square parking lot to ours.
In addition to offering great yoga, dance and fitness classes, our studio space may be rented after hours for lectures, workshops, and small performances.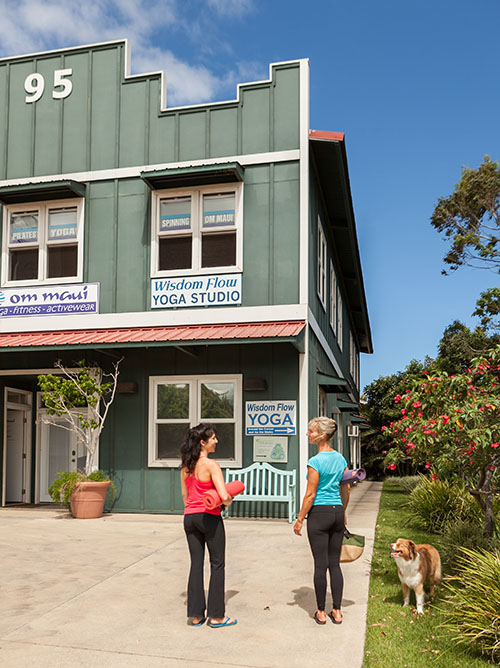 Yoga can purify the lymph system.