I.2  Yogash chitta vritti nirodhah – Yoga is to still the fluctuations of the mind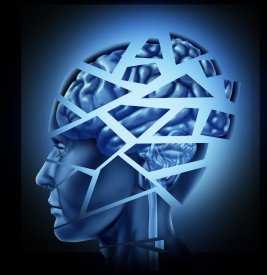 Understanding this sutra requires a recognition of what makes the mind fluctuate.  We can all relate to the feeling of being agitated and unfocused, yes?  This is part of what is meant by fluctuation of the mind and we sense how it scatters our energy and decreases effectiveness.  Certainly this sutra is suggesting yoga as a practice that quiets an agitated mind to bring ease, clarity, and allow calm intelligent decision making.   Yoga is a powerful tool for quieting the mind, and yet there is so much more to be extracted from this pithy yoga stura.
There is another natural flux of the mind that is an organic part of our growth process.  It goes like this:  Whenever we have a new idea for ourselves, our mind "splits" and part is focused on the current self while the other part is focused on the future self.   If the heart remains creative and hopeful, the mind will work out the steps that move us into the future self and close the gap between current self and future self.  We create this union and we expand.  Think about you five years ago and you now.  Can you sense all the little fluxes that were created then closed in order to make the big 5-year change in you? And from this new perspective, you will have many more new ideas and new fluxes will be created then closed; it is a never ending pulsation.  Yoga is the process of closing each gap and allowing ourselves to expand.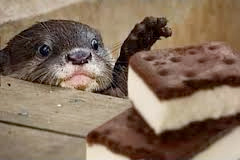 Desire is good!  The contrasting environment of our earthly experience will always give rise to new desires.  This is the most natural thing; it is the fuel of life; it is the call to action that moves love into new expressions.  This sutra is asking us to ride to waves of this expansion and allow the gaps (fluctuations) to close easily and move us forward sweetly.  This sutra is asking us to release resistance.   Often we resist desires because we are afraid they will not manifest and the pain of not having what our heart wants is too much so we try to repress a desire (a fluctuation).
But even a desire for no desire is a desire!  You cannot get away from desire; love must flow onward.  And its growth pattern is this pulse of opening a gap (clear desire), and closing the gap (allowing the desire to manifest).  As soon as we have grown into a new self, ideas for an even newer self arise.  Then the mind splits again and we "close the gap" and grow, then split and close and split and close ad infinitum.
These mind fluctuations are normal, natural, and good.  Without them we would not evolve.   So an even more essential message from this sutra is this: when your mind is split between where you are and where you want to be, use yoga to move towards your vision.  Use yoga to close the gap or unify the flux and become more.  Now this brings us back to the more simple message of this sutra… a doubtful mind is what holds us in flux.
Have you ever wanted something very much but doubted it would come to you?  Maybe you got super cynical about it so you gave up and forgot about it for a while.   Then a few months later, there it is and you say to yourself, "oh yes, I remember saying I wanted this."    These experiences are classic examples of how desire will take us into growth when we get out of the way.  Often our inner dialogue is a bit bipolar: "I want a million dollars, but people like me don't get that kind of money." or "I want to fall in love with a wonderful person, but all the good ones are taken." or "I want to be strong and beautiful, but I don't have time to work out and eat right."  Yogas Chitta Vritti Nirodhah is suggesting we get our big BUTs out of the way!  In other words, learn to spend more time savoring the desire and less time doubting its possibilty.   Of course this is easier said than done.  This is why the yoga practice offers us a variety of methods to distract ourselves from doubt and focus on positive movement, mantra, and breathing.  Yoga is both the method for getting out of our own way and the experience of union that comes when we do.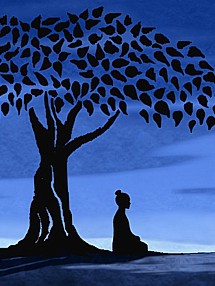 Are you sensing the power of this sutra?  Can you feel how to use it in your life?  You might begin your asana practice by setting a clear intention recognizing the natural gap between where you are and where you want to be and dedicating the practice to closing the gap with ease.  Then, trusting the natural flow to take you there, you move with steady breath and trust that the natural flow will close the gap in a way that serves your highest and makes an offering to those around you.
Join us for mind-clearing, heart-strengthening classes at Wisdom Flow Studio on MAUI