Sign-Up with MindBody Today
---
Buy Your Class Passes Now
Wisdom Flow Yoga on Maui
Life is Love in Action
You know how good yoga is for you. Now find out how great your yoga practice can be!
Best Yoga on Maui!
Offering Vinyasa Flow, Iyengar, Qi Gong, Hula and more. Call us! 808-268-4095
The Wisdom Flow Studio is located in the heart of Pukalani close to Paia, Makawao, Haiku and Kula. With 1100 square feet of bamboo flooring, colorful walls, and loads of props and teaching tools, it is the perfect place to practice. Whether you are looking for beginning yoga classes or are an experienced yoga student seeking to challenge your practice, our range of yoga classes – from advanced to restorative – will deepen your practice, enliven your heart, and enrich your mind.
Our joyful and inspiring classes are life changing. The challenging and invigorating vinyasa flow classes build confidence and heat for transformation. The cooling restorative classes ease away accumulated fear and tension. You will find the balance between precise therapeutic alignments and playful creative flow.
The Wisdom Flow Yoga philosophy – Life is Love in Action – is woven into each class, sending you home with a sense of clarity, purpose, and empowerment.
Maui's Best Yoga Teacher!
JENNIFER LYNN is the founder of Wisdom Flow Yoga, a Vinyasa Flow style that blends the wisdom of optimal joint alignment and core strength with the playful flow of dance-like transitions. She has been teaching on Maui for ten years and offering Wisdom Flow Yoga Teacher Trainings since 2008. Jennifer opened the Wisdom Flow Studio to offer convenient yoga classes in the cool and quiet of Upcountry Maui. Voted "Best Yoga Teacher on Maui" by the readers of MauiTime, she has been teaching yoga to students and training teachers for more than a decade. "Jennifer Lynn's vinyasa flow is embellished with dance-like transitions that make her style more playful," MauiTime wrote in August 2014.
Jennifer brings an Anusara influence to her teaching that opens the heart. Students say she has an uncanny knack for tailoring the class inspiration just to them, sharing exactly what they needed to hear that day. Her depth of knowledge, passion, and spiritual understanding are unsurpassed. You will not find a more loving or inspiring yoga teacher on Maui.
Joining Jennifer are some of Maui's finest yoga teachers offering their own unique styles and inspiration. Click here to find the perfect Upcountry Maui yoga teacher for you.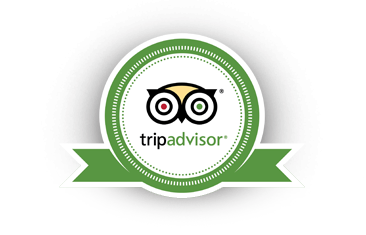 Wisdom Flow Studio • 95 Makawao Ave, Pukalani, Maui, Hawaii 96768 • 808-268-4095
Wisdom Flow Studio in Pukalani is easily accessible to North Shore and Upcountry residents, next door to Pukalani Square. Our parking lot has 30 spaces, and overflow can move next door. There is a walking path from the Pukalani Square parking lot to ours. In addition to offering great yoga, dance and fitness classes, our studio space can be rented after hours for lectures, workshops, and small performances.
Movement for Back Pain and Scoliosis - Free Class - March 10th 4PM Looking for an intelligent approach to reducing back pain?  Want to learn from someone who has had years of direct experience successfully [...]
Celine Rapp generously offers a Free Yoga class at Wisdom Flow Studio once a month.  She calls it Karma Yoga.  Are you intrigued by yoga but not ready to join classes?  Are you curious and [...]
Maui Mists offers Essential Oil Mists and Custom Blends made from 100% pure organic essential oils.  With a 30 minute intake process we generate a blend to balance your mind body and spirit.  For example, [...]