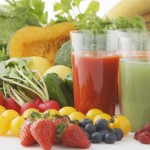 On-the-Go Cleanse! Did you know that your body holds onto fat in order to protect the organs from toxins?  Its true.  The oily base of adipose tissue (fat) holds toxins separate from the watery flow of blood that feeds vital organs.  When we detox our bodies – even just a little bit – we decrease the need to store fat and we lose it rapidly.  But beyond weight loss, a vegetable-based, gluten-free diet can ease joint pain, increase energy and deepen sleep.  This cleanse is sugar-free, gluten-free and packed with micro-nutrients that accelerate cleansing.   And it is the easiest cleanse ever!  Register Now.  Call with any questions 808-268-4095.  All you need to do is show up to pick up your box of fresh-made meals packs and enjoy healthy vegan meals for 5 days.  Often we think of cleansing as depriving the body and dealing with hunger pangs and cravings.  This cleanse is different.  It is very nourishing and soothing to the constitution.   There will be plenty to eat and the nutrition will be so complete, cravings will ease away naturally.  And without GLUE-ten in your system, you can "unstick the stuck" and let go of extra weight, toxins and pathogens.  Daily fresh pressed juice feeds cells and boosts immunity while goji berry-green tea drink alkalizes blood and energizes your body.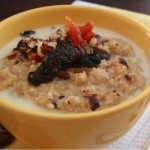 Pick up your basket of food for the day each morning and commit to eating only what's in the basket plus loads of water.  Everyone loves the food and feels there was more than enough to sate their appetite everyday.  Watch our Testimonial Video on YouTube.  Our Cleanses are offered each season and are limited to 10 participants.  Our next Cleanse is October 13-17 2014. Only 10 spots available. Email Jennifer with questions.  Sign up now to reserve your space.
What is in the daily package?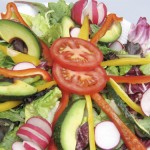 Breakfast -Cooked Quinoa topped with crunchy "Coconola" (coconut granola) and smothered in date-sweetened vanilla Almond milk and Fresh Fruit Chunks and fresh pressed vegetable juice
Lunch  – Royal Salad with Sesame-Herb dressing plus raw dip and veggie sticks
Dinner – Hearty Vegetable Soup and Raw Trail Mix or Kale Chips (your movie snack!)
32 oz. Green Tea with Goji Berry Juice (to sip all day)